STAFF & UPDATES
New Activity Check started! Topic can be found
here
!
Earn extra RP-Money!! Topic
here
User Stats
| | | |
| --- | --- | --- |
| Group | Female | Male |
| Students | 5 | 3 |
| Professors & Staff | 1 | 3 |
| Alumni | 0 | 0 |
| Parents | 0 | 0 |
| CPD/CFD | 1 | 0 |
| Citizens | 1 | 0 |
| Total | 8 | 6 |
Top posting users this month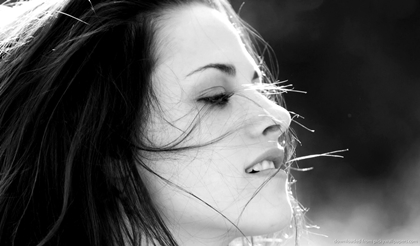 I want to love you but I better not touch...
Groaning, Ellie pushed herself away from her table, pulling out the headphones from her ears and tossing them carelessly on the table. She spun with frustration on the chair, before a sigh left her lips. She was extremely bored, and she was frustrated that she was bored. There was a plethora of things that she could have been doing on a Friday evening but instead she was alone in her dorm, studying. Or rather, pretending to study because her thoughts were elsewhere tonight.

They'd been elsewhere for several weeks now, but Ellie had pushed them all aside, throwing herself into her schoolwork to stop herself from thinking very delicious thoughts about a certain someone. She wasn't supposed to be thinking of Kieran the way that she was. He was her professor, she was his student, the relationship ended there. But at every lecture it was with great difficulty that Ellie tore her gaze away from his handsome features and wrote her notes, and it was with more difficulty that she tried to banish his Scottish voice from her mind as she tried to focus on her criminal law essays.

She realized that she had no chance with him. He was gorgeous, smart, and rich; why would he waste his time on the likes of her? Besides, she was certain that the university forbade such things and she was sure that he wouldn't risk his career just for a romp. Although she didn't want just a romp, even though she would gladly acquiesce to such a thing if it ever came up. What she really wanted was a relationship, a proper one filled with romance and passion. But who was she kidding, really? She might be the best student in his class, but she was still a student. She had no chance.
I want to hold you, but my senses tell me to stop...
tag:
@Kieran Richards
–  words: 301 –  notes: for all intents and purposes, the previous Lost In Thought confession thread didn't happen, but this is set at the exact time it happened. Also Ellie
is
actually in a single dorm, just that I haven't bought one yet–  outfit:
this t-shirt
and
lacey underwear
 –  credit: calypso

Ellie Volkova






Age

: 27

---

Posts

: 872



 RULE BREAKING CHOSE ME  ♥


tag: ellie volkova    

words: 667  

notes: *tosses sprinkles*




It'd been an unusually long week for Kieran. He'd done more speaking in his classes this past week than he'd done in a while, even though putting students through long, monotonous lectures wasn't his favorite thing to do. Too often he lost the students on the long explanations that made up a lecture. Who liked sitting through lectures, anyways? Needless to say, he did his best to keep the interest of all of his students while still giving them the content they needed, but even the professor himself grew tired of the long hours of speaking that were sometimes required to give information effectively.

He would've preferred giving the students a few assignments to get them through the week - not too much, but enough to challenge them and keep them involved and honest to the course, even though it would've definitely meant he would've had to spend a good deal of his time working on grading said assignments. It was interesting to see how the students took to the hands-on work he could give them though, and, personally, Kieran would much rather do assignments of that sort rather than sit and listen to a droning professor taking notes on everything under the sun. Things like that tended to lose his interest and patience a little quicker than he would've liked to admit.

But, with the bulk of work for his students being owed in class, the only homework they really had was notes and studying. It sounded easy on the surface, but considering all the talking he'd done, he assumed that not everyone, especially the few slackers he did have, weren't exactly living the easy life despite the semi-easy workload from the class.

With a soft sigh, the male kicked his feet up on the desk in front of him, book open in his lap. The little grading he had to do was finished, and, even though there were much more eventful and wonderful things for him to do outside the classroom, Kieran had, at least for now, decided to stay in. He hardly believed he would have students in to ask questions about what had been gone over in class at such an hour, but, in the rare chance that someone might need such a push of assistance, he was reading, or... trying to, at least. He couldn't quite name why, but his focus just didn't want to cooperate.

His gaze shifted to his notes and lesson plans currently laid out on his desk, frowning ever so slightly as he wondered if it was simply he'd forgotten to go over that was bugging him. A quick scan of the paperwork said it couldn't be that. The students would owe essays soon, but he'd covered that assignment every time they walked in and right before they walked out to make sure they wouldn't forget to write it. Such a heavily weighted project would hurt grades seriously if forgotten or handed in incorrectly, so he did his best to prepare and over prepare the students for what the essay would require. Better to be safe than sorry, the way he saw it.

His frown deepened as he reflected further, searching for a name to the thing that was messing with his focus. It was actually unusual for him to stay this long, so it wasn't only his focus that was getting toyed with by whatever lingering thoughts he couldn't quite grasp. It had to be something from this week, because, now that he thought on it, it had been bugging him before this evening. How long? He couldn't be sure. He wasn't even certain if it had started this week, and he'd just submitted grades, so it wasn't that any of his students getting behind was what worrying him... Kieran began gnawing on his lip. It had to deal with the students. Nothing outside of his work had really presented anything of a problem any time recently, so it had to be from here... But what, exactly?


♔ nickdiazfan

Kieran Richards




Posts

: 459


Location

: Chicago, Illinois

---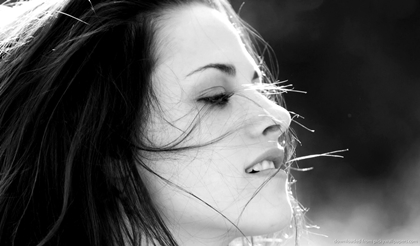 I want to love you but I better not touch...
Another very frustrated groan escaped her throat and Ellie buried her head in her hands. She was being stupid. She needed to get out of here and do something, otherwise she would go insane either from thinking about him or from having nothing to do. Or possibly both. Assignments be damned, she was going to go out tonight. If Alona and Emma weren't free, she would see if Patrick wanted to go with her somewhere. Though she didn't exactly fancy getting the boy's hopes up, going out with him was better than going out alone. The boy was a real sweetheart, and Ellie wished that her heart didn't currently belong to another. Patrick was handsome and kind; a brilliant catch for any girl. Sure, he was a bit broken, but then she wasn't exactly whole either. She cared so much for him, and yet she just couldn't get over her crush and make a go with him. She wanted to, just so she could forget all about her stupid crush, but she couldn't. She couldn't bring herself to break either of their hearts, nor string him along. He was too kind to deserve that sort of treatment.

Pushing herself up off her chair, Ellie strode up to her wardrobe and pulled out a towel from it. Wriggling out of her clothes, she tossed them into her laundry hamper before twisting her ponytail into a bun and securing it. Wrapping the towel around her and grabbing her shower things, she strutted out of her room, letting it softly slam shut behind her. Most girls she knew would have qualms about strutting around the halls with nothing but a towel on, but Ellie had given up on that particular concern a while ago. Besides, the halls were always filled with girls in various states of undress each weekend; at least she was being vaguely decent with her towel.

Stepping into a shower cubicle, she closed her eyes as the water cascaded over her, standing there and letting the warmth wash over her. The stresses of the week fell away and with every moment her excitement for going out grew. She was going to doll herself up and paint the town red with Patrick, forgetting all about her gorgeous but very unavailable professor. She had to rid her mind of him, regardless of how hard that was going to be. Her thoughts turned to the night when she and Alona had met Kieran and Andy at the campus bar. A grin graced her lips as she remembered the shots and the dancing, though the smile quickly faded as she remembered how the night ended - her getting so drunk that Kieran had to take her home. And for reasons that apparently had to do with her not hurting herself in her drunk state, he'd taken her home and like a gentleman looked after her until she'd fallen into a fitful sleep. She cringed, an ashamed shiver run down her spine. You certainly know how to make all the best impressions on people, don't'cha, Ellie? her mind mocked her and she shooed the thought away as she lathered herself up. At least he knows who to come to if he ever needs to pick someone for a drinking competition, she thought with a smirk.
I want to hold you, but my senses tell me to stop...
tag:
@Kieran Richards
–  words: 549 –  notes:  if the whole 'her getting drunk and him looking after her' thing isn't ok, lemme know and I'll change it –  outfit:
Rammstein towel
. she's going to change into something that'll make his jaw drop very soon  –  credit: calypso

Ellie Volkova






Age

: 27

---

Posts

: 872



 RULE BREAKING CHOSE ME  ♥


tag: ellie volkova    

words: 600  

notes: *plays shipping song on repeat*




With a soft sigh of momentary defeat, Kieran pulled his feet from his desk, closed the book he'd been reading, set it on his desk, and then checked the time. He could've more than likely headed out much sooner than this - probably even as soon as when classes ended. It was as he was flicking out the lights and on his way to leave that something finally clicked out of the blue.

That click stopped the male in his tracks, and a small frown settled into his features as he paused and turned back around to look into the classroom. Could it really be...? As strange as it seemed, it actually made sense... Contrary to how it would seem if he explained it to even himself, it made perfect sense. How he'd felt like this off-focus feeling had been bugging him before this evening and how he felt like it had to have something to do with his classes.

Moving back to the front of the room, the professor folded his arms across his chest and stared at the now-empty seats that had been occupied by his classes earlier. How many times had he felt the need to make eye contact with her more than the other students without a totally known reason? How many times had it really been...? How long had he known, even if it was in the back of his mind, that... this feeling had been around him? Was it even really there? It had to be if it was bugging him to this point that he'd finally noticed it.

The next thing he thought was that there was no way he should even be thinking about such a feeling, much less having it. But he did have such a feeling. Had for a while, now that he thought back on it. Idiot! Kieran scolded himself, bringing one hand up to his forehead, It really took you this long to realize it? How thick are you?

Considering everything he'd done with Ellie, he should've realized a hell of a lot sooner than this than he felt a little more friendlier than just her professor, to put it nice, pretty terms, and that there had at least potentially been something more to his actions than him just being a respectful friend sort. He should've noticed it easily. It wasn't exactly the easiest feeling to cover or ignore.

The male frowned again, and pushed off those worries. The question that came to him next was the one regarding if the feeling was mutual? By standard, it shouldn't be. He should remain as nothing more than a professor and potential friend to her, in proper terms, and she should remain as nothing more than one of his students and a potential friend to him. But something had him guessing that that really didn't matter. This feeling didn't know those limits. Maybe it was aware of them, but they didn't matter. It was then that he decided to visit Ellie.

He'd probably need some explanation for just showing up out of the blue, but he'd figure that out when he got there. He had a need to be around her now that he'd realized just how he felt towards her; he had to know if she felt even remotely the same way or if he had just been imagining things over the past few... Well, however long it had been since he'd started having feelings for her, and only being around her would tell him that, and he felt the sooner that he figured this all out, the better.


♔ nickdiazfan

Kieran Richards




Posts

: 459


Location

: Chicago, Illinois

---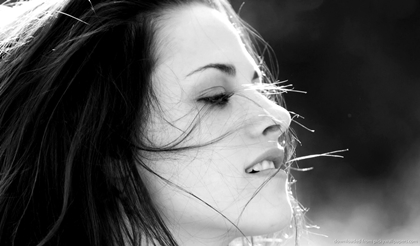 I want to love you but I better not touch...
Deciding that the prune look wasn't the best thing to go for if she was going to be wearing a slinky black dress, the girl finally shut off the water and began toweling herself. The first lines to the song "Poison" floated through her mind, and she hummed them softly as she sauntered back to her dorm, grinning at the students piling both in and out of the various dorm rooms. The weekend's officially begun, Ellie thought, her grin growing a smidgen.

Entering her room, she grinned at her toweled reflection in the mirror, before going over to the laptop and putting on a mixed playlist. She hated getting ready in silence. Getting ready in silence was reserved for practical things like family dinners, or classes that didn't involve a certain Scottish professor; certainly not for things like clubbing and partying. The fun things in life always had to be done to music. Always.

Plonking herself onto her bed, she grabbed her moisturizer and squeezed some onto her hand. As she smoothed the cream over her skin, the thought of what it would be like to feel Kieran's fingers over her skin entered unbidden into her mind. Flushing as she bit her lip hard to stop more of such thoughts materializing, she rubbed off the last of the moisturizer off before wandering over to her wardrobe. Rifling through her underwear drawer, she pulled out a black lacy bra and matching underwear, sliding them on. Studying her reflection, she smirked. No one would get to see these fine lingerie specimens tonight, because as much as she wanted someone to someone to make love to her, she only wanted one particular person to do so. But the lacy undergarments made her feel like a supermodel and that was all that counted in the end; it didn't matter whether or not they'd be seen as long as they made her feel good.

As the remixed version of "Poison" came on, Ellie pranced about in the mirror in time to the music, mouthing the words as if she was performing on X-Factor. Giggling as the song ended, she pulled out her hairdryer and began drying her hair, grabbing her phone off the table and sending Emma a message asking what her plans for the evening were. Through the whirr of the dryer, a knock sounded and the girl switched the thing off, confusion knitting itself on her features. Surely she'd imagined it? No one ever knocked when they visited her. The siblings always just burst in, and though Alona knocked every so often, she usually barged straight in without waiting Ellie to answer the knock. Maybe someone had accidentally gotten the wrong room? No other explanation it could be.  The remixed version of "Crazy In Love" began playing as the brunette made her way to the door, making her smile. Not bothering to cover up, she pulled open the door. "Can I help you?"
I want to hold you, but my senses tell me to stop...
tag:
@Kieran Richards
–  words: 490 –  notes: obviously she hasn't realized who's at the door *cackles* –  outfit:
*snickers*
 –  credit: calypso

Ellie Volkova






Age

: 27

---

Posts

: 872



 RULE BREAKING CHOSE ME  ♥


tag: ellie volkova    

words: 621  

notes: *snickers* kieran, you're so adorable x3




If the matter on his mind hadn't been as important as it was, Kieran wouldn't have even considered visiting Ellie at her dorm to bring it up, and it was mostly out of a respect for privacy that his common sense had long since rooted in his brain. Home was home, even if it was a dorm room on a college campus, and Kieran respected that. It especially applied since he was a professor and they were all students. He didn't exactly favor the rumor mills that often ran especially out of hand during the weekends. For whatever reason, young minds seemed to sometimes thrive and survive off of little rumors and whispers of gossip on the campus grounds. For the life of him, the male didn't understand it. In the grand scheme of things, it more often than not did more harm than good, and that was why he had, to date, never been able to see any good coming from such a thing.

This situation, however, could be an exception where he didn't care. His priority was to figure things out. He could deal with whatever would come of that knowledge afterwards. It was rather unconsciously that he had previously committed to memory what dorm Ellie was in, not that he lacked any faith in her. And maybe he shouldn't be so surprised that he remembered since he had, after all, looked after her after that one night when things got just a tad out of hand. A small frown briefly flickered across the male's face at the thought that maybe that was when things had all started, but he pushed both the expression and the notion away. Asking such things could be handled between him and Ellie; they were both mature enough, he believed. There was no reason for him to bully himself searching for the answers on his own when he hadn't even brought it up to Ellie in the slightest.

Finally, he arrived at the door to Ellie's dorm, knocking on it before shoving both hands into his pockets as he chewed subtly at his lip and glanced down the hallway. Goodness, did he ever feel like he was one of the students now. Somewhat muffled through the door, he could hear her music playing, and it became a little clearer for him to hear when the sound of a hairdryer no longer droned over it. Taking a moment to brace himself, he almost jumped when the door opened. Thankfully, he managed to restrain the action and shove the urge to do such a childish thing to the back of his mind where it belonged, but that had nowhere near prepared him for what greeted him. He had not been expecting that. "Hey," he forced the word out of his mouth as one hand came out of his pocket to rub nervously, and somewhat shyly, at the back of his neck, "Ehm..., sorry for not giving you a heads up I was coming... Is... I didn't interrupt or anything, did I?"

Things had just gotten a bit more complicated than he expected, and, like his earlier urge, he managed to shove most of his shyness back into the trunk at the back of his mind where it properly belonged, but it had definitely not been enough to keep him from stumbling with his words. It wasn't exactly like he'd been expecting to walk into something like this, not that he entirely cared, but the sensible part of him still made him bite his lip and wonder where would be an appropriate place to look at that exact moment. And that's what you get for not telling her you were coming... Yup, walked right into that one...


♔ nickdiazfan

Kieran Richards




Posts

: 459


Location

: Chicago, Illinois

---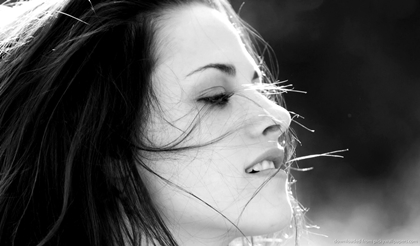 I want to love you but I better not touch...
In hindsight there were a lot of things Ellie could have and should have done differently. First and foremost was the fact that she should have put on some clothes, or even just wrapped a towel around her, before she'd opened the door. But not only had she not been thinking, she hadn't expected for him of all people to show up right there on her doorstep. And now here she was half-naked, for Professor Richards to see in all her lacy glory. A strangled yelp left her throat and she cursed loudly, scooting behind the door to hide herself. A million insults directed only at herself where firing away in her mind; what had she been thinking opening the door like that?! How she wished that a rift in space and time could open up and swallow her up whole; if not a rift than at least the floor opening up so she could tumble in. How could she have been so stupid?!

Still silently cursing at herself, Ellie studied the professor. He seemed nervous, but whether that was because he'd just seen her half-naked or due to something else was anyone's guess. She figured it was probably the former; she'd be pretty surprised too if she walked in on him in such a state of undress in his office (now that was a pleasant image). The brunette shook her head at his question, biting her lip. "No, you're not interrupting anything. I was just thinking of going out tonight. But it can wait. Come in," she gestured vaguely into the room, scooting behind the door to hide her half-naked frame. She let out a shaky breath, running a hand through her hair. Beyonce was still crooning about being crazy in love and though Ellie desperately wanted to dash over and turn the music off, she wasn't about to parade around in her underwear in front of Kieran more than she had to.

She dashed over to her wardrobe and grabbed the first dress at hand, slipping the denim thing on. Buttoning herself up, she looked up at him again, her cheeks burning with shame. "Would you like something to drink?" she asked, gesturing to the mini-fridge under her desk. "I have juice, lemonade, and a couple of vodka coolers hiding somewhere within its depths if you're particularly adventurous," she commented with a wry smile, her nervousness starting to fade away now that she was dressed. She wondered why he was here. She'd imagined a meeting like this a million times (well, not exactly like this), which usually ended in breathless kisses and declarations of love, but that was all fantasy. There was no way any of it could ever happen. She was just a lowly student. Why would he want her, when he could have his pick from swarms of attractive females? "And I'm well-stocked with Monster energy drinks, should you have the wish to stay up all night," she couldn't resist adding as an afterthought, a small smirk curling up the corners of her mouth.
I want to hold you, but my senses tell me to stop...

Ellie Volkova






Age

: 27

---

Posts

: 872



 RULE BREAKING CHOSE ME  ♥


tag: ellie volkova    

words: 427  

notes: he's so awkward about this and it's friggin' adorbes. xD




He was definitely surprised, and, in that, the only thing he could manage to give the young woman was a polite enough nod as he stepped into the room as she had invited him to. It probably would've been helpful to both of them if he'd given her a heads up he was coming over. He did, after all, think he possibly had her number somewhere in his phone after that time that they'd first met, not that he had really used it since then. He'd all but forgotten that it was quite possibly still on his contacts list, to be entirely honest.

For both of their sakes, he kept his gaze mostly to the floor. Walking in on her in such a state had definitely been... interesting, to state things mildly. On the contrary, it bothered him much less than he figured it should have, but it had still caught him extremely off-guard, and the last thing he was going to do was make the situation any more awkward than it already was.

He finally looked back up at her when she asked if he wanted anything to drink, relaxing a bit again as he saw she'd slipped something on. There for a bold reason, he was indeed, but he wasn't about to push his luck that far. He wasn't even ready to think about that. He still had to swallow what he'd come here to talk to her about, and he'd have to swallow whatever reaction it ended up pulling from her. Goodness, it was going to be a hell of a long night...

Pushing all of those nervous and unsettling thoughts out of his mind, the professor smiled at her rundown of what she had. "What ever are you doing tempting me like that?" he shot back with a teasing smirk. Now that both of them were obviously a little more settled from their surprise meeting at the door, the light teasing seemed to come naturally, and once again Kieran chided himself for not noticing how he felt a lot earlier. "But a Monster actually doesn't sound too bad, so I think I'll actually take you up on that one," he said, finally responding properly.

Then, wanting to ease into a normal-ish conversation, he went back to what she'd said earlier. "What were your plans for heading out?" he asked. "I don't really have anything to do tonight," he added, as if that was a perfectly logical explanation for his asking, which it absolutely wasn't, "I might just tag along, if you don't mind."


♔ nickdiazfan

Kieran Richards




Posts

: 459


Location

: Chicago, Illinois

---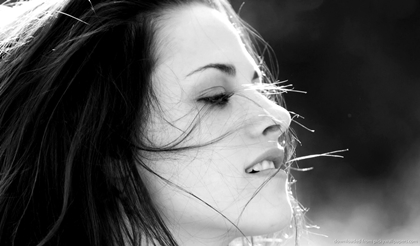 I want to love you but I better not touch...
I'm not Snow White, but I'm lost inside this forest. I'm not Red Riding Hood, but I think the wolves have got me.
The opening bars of Wonderland came on and Ellie couldn't help but smirk. Obviously her playlist tonight was trying to tell her something. Clearly it felt the need to attempt to get these two together, which suited her just fine because now that she was dressed she could actually think straight and even allow herself to flirt a little. Some girls might be able to flirt with teachers in nothing but flimsy pieces of lace, but when Ellie did such things she preferred to be covered. The flimsy pieces of lace being seen came much later, if all things went well. Though obviously they'd decided to start in reverse.

Don't want your stilettos! I'm not Cinderella. I don't need a knight, so baby take off all your armour!
She smirked at his question, giving an impish grin as she cocked her head a smidgen to the left. "It's really not in my nature to behave," she replied, her teeth running over her bottom lip lightly, before turning and sauntering over to the fridge to get the requested item. There were a lot of songs on her playlist that could boost her confidence and turn her into a charming vixen but as of late, this song had become the number one song that could boost her confidence, regardless of the situation.

You be the beast, and I'll be the beauty. Who needs true love, as long as you love me truly?
She bit back a grin as she grabbed Kieran's drink, contemplating her own. She was highly tempted by the vodka cooler, because if she was going out tonight then now was the best time to start pre-drinking, but she felt like that in light of the evening's events, her first drink should be a bit tamer, if only just for show. But having a Monster right now meant that all chances of getting her eyeliner cat-eye wings perfect would go right out the window. One needed a steady hand for such things, and having energy drinks before attempting any sort of makeup was a poor idea. Finally, she grabbed a Smirnoff Ice from the back and sauntered back to Kieran. "A bit of a boring choice, but there you are," she commented with a teasing chuckle, fingers brushing up against his as she handed the can over. A pleasant tingle ran up her hand at the touch and the girl bit her lip at the sensation, letting her hand rest for a second longer than necessary before withdrawing.  

I want it all, but I want ya more! Will you wake me up boy if I bite your poison apple?
As he asked about her plans, she bit back a grin. Drinks and clubbing with Kieran? How could she not be tempted at such a proposal? "I was thinking of heading out with a friend to a couple of bars, maybe go club-hopping. Nothing special, but it's the weekend and I'm bored," she replied with a laugh, walking over and perching on the edge of her bed. Opening her bottle, she took a drink, crossing one leg over the other. "I haven't yet asked him if he wants to come out, so I might just go by myself. You're more than welcome to join me. If you can keep up," she added with a teasing smirk, quirking her eyebrow slightly. In truth, she had no intentions of going out by herself. Others regularly did it, but she liked to go with someone, although that sometimes but a damper on potential drunken romances (whether that was for the best or not, Ellie had not yet decided). To her there was something a bit tragic drinking alone at a bar. Admittedly, she had gone out by herself once, though only because everyone had cancelled on her and she was left in town alone. So she'd gone to her favourite gay bar, got initiated into a hen's party, and drank with drag queens. It had been a raging success and had been well worth the atrocious hangover the next morning. She'd instantly decided that if she went out alone, that was the only place she'd go. But tonight she just wasn't in the mood to go alone, and anyway there was no way she could turn down an offer like the one that Kieran had just made.
I want to hold you, but my senses tell me to stop...
tag:
@Kieran Richards
–  words: 663 (without lyrics) –  notes:  *snickers* I'm not even sorry. Like not at all. I heard the song and BAM! Ellie becomes a little vixen –  outfit:
denim shirt-dress
 –  credit: calypso

Ellie Volkova






Age

: 27

---

Posts

: 872




---
Permissions in this forum:
You
cannot
reply to topics in this forum