STAFF & UPDATES
New Activity Check started! Topic can be found
here
!
Earn extra RP-Money!! Topic
here
User Stats
| | | |
| --- | --- | --- |
| Group | Female | Male |
| Students | 5 | 3 |
| Professors & Staff | 1 | 3 |
| Alumni | 0 | 0 |
| Parents | 0 | 0 |
| CPD/CFD | 1 | 0 |
| Citizens | 1 | 0 |
| Total | 8 | 6 |
Top posting users this month

~ ~ ~ ~ ~ ~ ~ ~ ~ ~ ~ ~ ~ ~ ~ ~ ~ ~ ~ ~ ~ ~
Juliette Rose Carlson
~ ~ ~ ~ ~ ~ ~ ~ ~ ~ ~ ~ ~ ~ ~ ~ ~ ~ ~ ~ ~ ~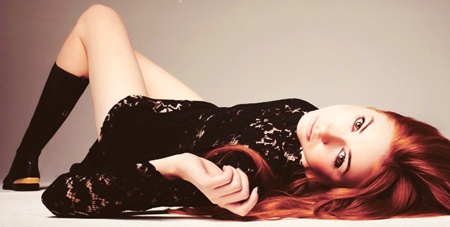 Character Face: Karen Gillan

MUSIC IS WHAT FEELINGS SOUND LIKE
georgia cates

Date of Birth:
March 13, 1988
Sexuality:
heterosexual
Marital Status:
in a relationship with Ryan Sheperd
Family:


none that Juliette knows of.

Career/Job:
student
Subject of Studies:
Journalism with a Minor in Psychology

MY TIME IS DRAWING THINNER
i'm just a tired old sinner

Character traits:
shy, giggly (at times), outgoing, helpful, strong-willed, eager, stubborn (sometimes), friendly and nice, loyal to her friends and boyfriend, honest and confident, musical and creative
Strengths:
Julie's a good writer and a good dancer. She plays the piano and she's always loyal to her friends. She would never betray them, nor break promisses. She's also a good listener.
Weaknesses:
 she has a few scars from the past, like her ex-boyfriend beating her, she still loved him though. She's afraid that this might happen again or that she'll loose those she loves. She can't sing, or at least that's what she tells everybody and herself.
Likes:
hot chocolate, Mousse au Chocolate, roses, lillies, dahlies. Honest people, loyal friends, going out dancing, spending time with friends and just having a good time
Dislikes:
Liars, men who abuse women or children, spinach, frogs, slugs and snails and any other slimy things
Hobbies:
drawing, playing Piano, writing, reading, dancing

NO MAN CAN TRULY OUTLAST
all the mistakes of his past

Juliette grew up in an orphanage, never meeting her parents or other family. She's not been lucky enough to be adopted either, but her best friend Samantha did. Though being in a loving family Samatha always kept contact to Juliette and they're still best friends, though Sam decided to become a dancing teacher, instead of studying like Julie.
Juliette always was an eager student, graduated top of her class and started her studies just the same way. When she met her boyfriend Micheal, things started good, but when he started to beat her, because he thought she was lying to him about coming home later, things changed drastically. She started to isolate herself from other students, only doing the most part of her duty as a main writer for the students newspaper, a job she loved so much. Her marks at her studies got bad, causing her to not pass the final exam of the last term. 
It's her long time best friend Ryan who noticed the changes and confronts her. It's him she finally tells about what happened to her almost a year ago and still happens from time to time. 
Though she has feelings for him, she keeps then tugged away inside, too scared that Michael could find out and hurt them both, but she wants nothing more than to get away from him and be shown real love.
Outside university she loves to dance and she also plays the piano, something she hadn't told anyone about, besides Samantha.

THERE'S NO HAVEN HERE FOR ME
that's safe from my memories

Name:
OldShatterhandsGirl
Best way to contact you:
PM on Juliette's account
Other characters you play:
Charlotte Thurstone
~ ~ ~ ~ ~ ~ ~ ~ ~ ~ ~ ~ ~ ~ ~ ~ ~ ~ ~ ~ ~ ~ ~ ~
CREDITS:
Template created by OldShatterhandsGirl. Lyrics by Miracle of Sound.
Last edited by Juliette Carlson on Mon May 19, 2014 5:23 am; edited 5 times in total
Since you welcomed me, I thought I'd return the favour :p Even though you've been here waay longer here than me, but still.
So, belated welcome


Ellie Volkova






Age

: 27

---

Posts

: 872



Haha! Thanks for welcoming the one who set this place up



Similar topics
---
Permissions in this forum:
You
cannot
reply to topics in this forum